What do I want to happen in our Financial Future?
Editor's Note: Following the second year of #SINAG Financial Literacy Digital Journalism Award in 2015, we will be sharing with you the winning entries in the coming weeks. Here's an article published in June 2015 by first runner up Noemi Lardizabal-Dado.
Noemi is a multi-awarded mom blogger making a difference in the lives of her children by advocating social change for social good. Get to know her more via aboutmyrecovery.com. 
---
When you retire, think and act as if you were still working; when you're still working, think and act a bit as if you were already retired. ~Author Unknown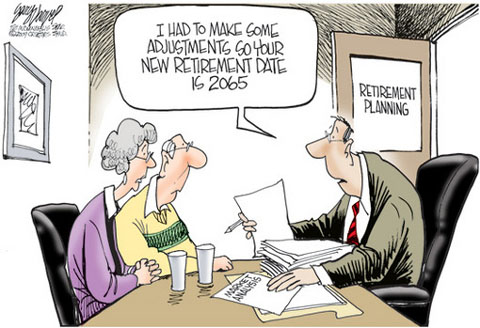 (Photo Credit)
"If I can provide a good future for my children they will look after me during my old age."
This has been referred by some as "Filipino retirement planning". Truth is, I have never heard of this practice. My daddy old boy, bless his soul, never gave that impression to us, 7 siblings. Even at his semi-retirement at 55 years old till his death at 73, he supported himself and still left enough income for us even after death. He prepared for his retirement the moment he graduated college.
I am following dad's plan but I am not as liquid as he once was at my age. I had been busy saving for my kids' college education and paying off two home mortgages that it's about time I rebuild my liquidity. Ever since the kids left college, I see myself working even past the age of 70. I don't have a retirement age. My work is fun. The only factor going against me is my health, the diabetes and my spastic heart condition and that's the future I am concerned about. I need to save up for contingencies like that.
In "Retirement Planning, Pinoy-Style" written by Randell Tiongson, a registered financial planner and writer for Money Sense Magazine, a short survey of average middle class Filipinos was done to look into Filipinos' view towards retirement planning. Most of the respondents prefer to retire earlier than the usual 60 or 65 years old. It seems many do not see themselves working very long and would like to get out of the rat race earlier than most. I think these are the employees and not someone like me who enjoys work at home. Here's an interesting revelation from that survey. While most wanted to retire early, many of them do not have any retirement program in place. It makes me wonder how serious they are in early retirement. It might just be wishful thinking.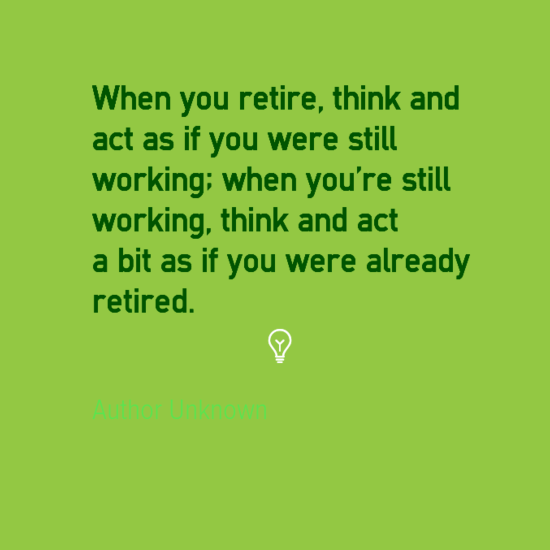 Most agree that they may not have enough money to retire comfortably. As to the best time to start planning, most were unanimous in saying that "the earlier, the better", from the time one earns income or at least when one hits 30 years old. That's the practice I am inculcating to my children. Start saving for your retirement today. The best investments for retirement are real estate, time deposits and savings. Few mentioned sophisticated instruments like life insurance, mutual funds, unit investment trust funds, stocks, bonds or structured notes. Fortunately, my father exposed me to all these type of investments but on a more conservative approach.
On the reason why retirement planning is not taken seriously, respondents talked about immediate gratification, mañana habit, lack of funds, low income, increasing expenses, wrong priorities, short-term thinking, lack of knowledge. One respondent even added that "Filipinos are not too keen on preparing for their retirement maybe because of what we call the extended family." Most parents, including myself, are too busy preparing for their children's future and they tend to forget their old age which brings me back now to the Pinoy-style Retirement Planning.
I cannot imagine my children supporting me in my old age especially if they have families already which is one reason that I stopped giving them financial support once they started work so I could rebuild my savings. My kids often say that they will help us in our old age but I don't want them to think that is our plan. If they want to give us gifts, well and good. It is not an imposition but more out of love.
I do have a retirement plan and it starts with a goal and an action plan that started in our first year of marriage.
Each of us today, has a financial future. There are few future aspects of my life I can control, but one part I can play is to assist our family's future is setting goals. I don't have to obsess about my goals. I don't have to constantly watch and mark our progress toward them. But it is beneficial to think about my goals and write them down. What do I want to happen in our financial future? What financial problems would I like to solve? What bills would I like to be rid of? What would I like to be earning at the end of this year? The end of next year? Five years froom now? Twenty years from now? I know I am willing to work for these goals and trust God to guide me.
Taking responsibility for my retirement plan enables me to take focus off money. It frees me to do my work and live the life I want. I deserve to have the self-esteem and peace that accompanies financial responsibility.
Do you have a retirement plan?
The question isn't at what age I want to retire, it's at what income. ~George Foreman
---
Need help on planning your finances well?
The right person might be an advisor who can walk you through the steps of successful financial planning. Don't have an advisor yet? Email us at editor@brighterlife.com.ph.
Take an in-depth learning on personal finance, take the courses in the Brighter Life Institute.